Cleveland, OH
Insect Rearing Chamber Cleveland, OH
Darwin Chambers designes, manufactures and installs Insect Rearing Chambers in Cleveland, OH.
Insect Rearing Chambers need further enhancements and industry-specific specifications to ensure that the room can properly grow the specimen without out being compromised by the specimen or methods used to procure it. Chambers built for more traditional purposes often struggle with the procurement of insects as their materials and processes aren't properly designed to be maintained under adverse conditions that can arise with the rearing of insects. Darwin Chamber's Insect Rearing Chambers in Cleveland are specifically designed and manufactured rearing chambers that protect and enhance the growth of specimen while also ensuring that the insect rearing chamber isn't compromised by the specimen. To inquire more about our Insect Rearing Chambers in Cleveland, OH, contact our team at 314-534-3111. The PDF provided below details further information regarding these rooms.
---
Insect Rearing Chambers Cleveland
Walk-in Incubators or Coolers that aren't specifically designed for the rearing of insects or other biological organisms will experience several issues. Refrigeration Evaporators can quickly corrode when dealing with the acids that are inherent in the rearing of many specimens. High humidity exacerbates the issue, as droplets of concentrated acid will collect on the cooling components. Other companies use large evaporators that are vulnerable to corrosion and leaks, and can be expensive to repair and maintain in an insect rearing chamber, other than the evaporator itself, due to compromised oil (modern refrigeration oils are very hygroscopic) in the system. Anyone familiar with Drosophila storage, for example, will understand that the propionic acid present in the chamber can render a new, conventional incubator useless in as little as 6 months.
The scenario stated above is a clear cause for concern, however, it is not the only issue. Because the more standard types of incubators are designed for a wide range of uses, they are not ideal for the more intricate needs of insect rearing. Details that are often overlooked include:
Ability to immediately stop all equipment in the event of an emergency.
Decontamination Ability with High Heat.
Minimal Noise.
Siplicity of Programming.
Overall reliability in a corrosive atmosphere, and many others.
Many incubators that are available on the market today are still operating on dated technology, but the truth is, much biological research is never done at temperatures below 15 degrees Celsius, so it stands to reason that the ability to go below that temperature may indeed be more liability than benefit.

Darwin Chambers answer for researchers looking for the ideal chamber is a multi-fold approach:
Epoxy coated air handlers. This coating seems to be the most resistant against long term corrosion.
Running the rooms without refrigerant in the room. After almost a decade after turning our back on straight refrigerant in mild heat load applications, we are glad we did. Our PFTCU works out very well in insect rearing rooms. Low pressures, ease of repair, and reliability are just some of the reasons. You can read more on our technologies page.
We utilize U.V. sterilized ultrasonic humidification. It's precise. Very little heat is generated = smaller compressor = lower energy usage. A good benefit is extremely good temperature uniformity as well.
Exclusive Antimicrobial Coating on door handle to reduce the spread of bacteria and pathogens.
Low profile 2? floor – maximizes available space, provides insulation performance, allows minimal ramp requirements to meet A.D.A. requirements.
Optional panel surface finish available in BLACK embossed galvanized steel to mimic nighttime inside the chamber
Standard controllers are non-proprietary and are exceptionally accurate and reliable. Setpoints and alarms are easy to set with a small amount of instruction. Diurnal ramping/soaking/cycling of temperatures is standard.
Insect Rearing Chambers Cleveland, OH
Listed below are further examples of the types of rooms that we design, manufacture and install. If you have further inquiries, we can be reached at 314-534-3111 or by filling out the form on this page.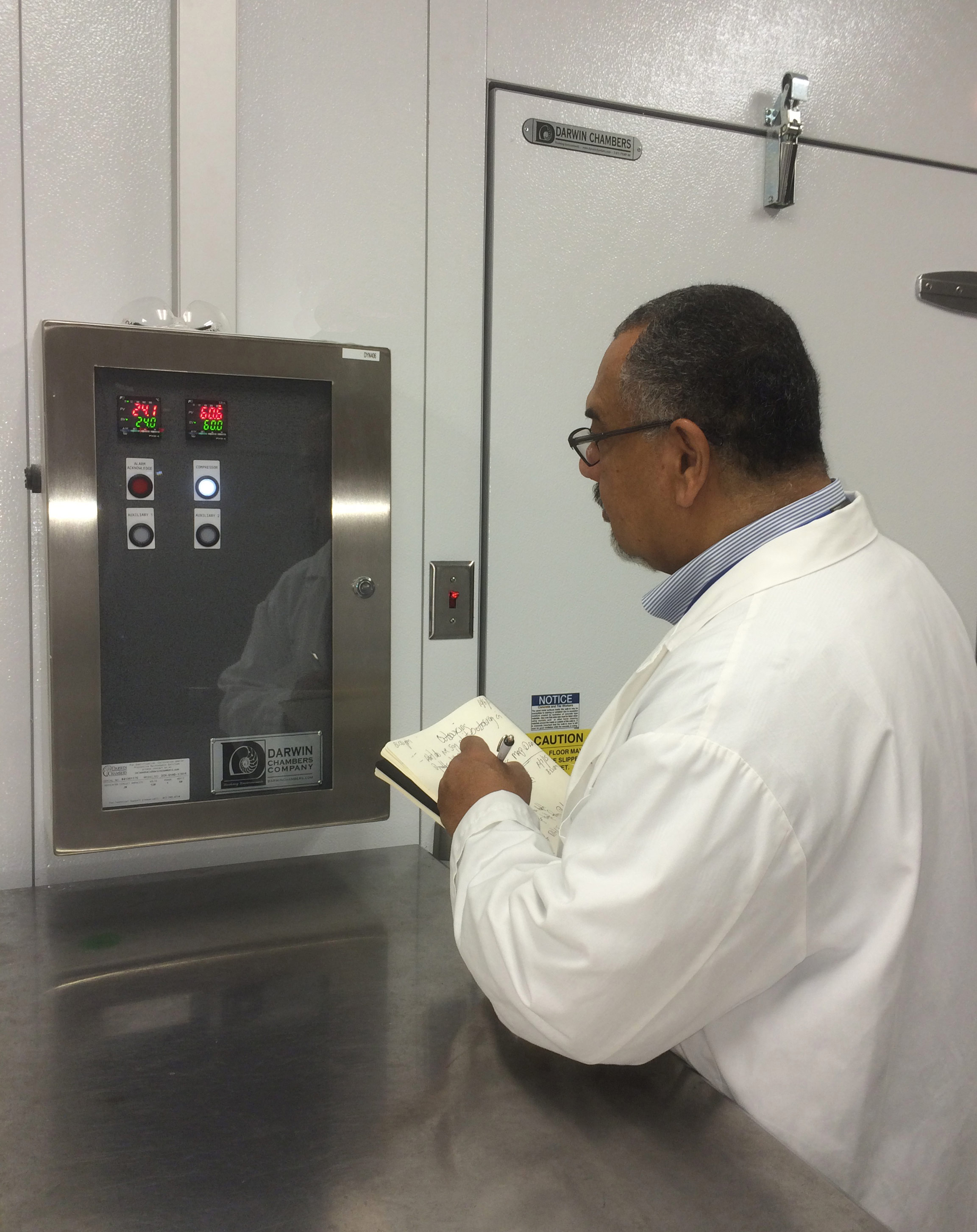 FDA/ICH Stability Rooms
  *View Our Stability Room Pricing Special Our stability chambers offer superior environment control for a variety of applications, and are proven to exceed ICH/FDA stability requirements.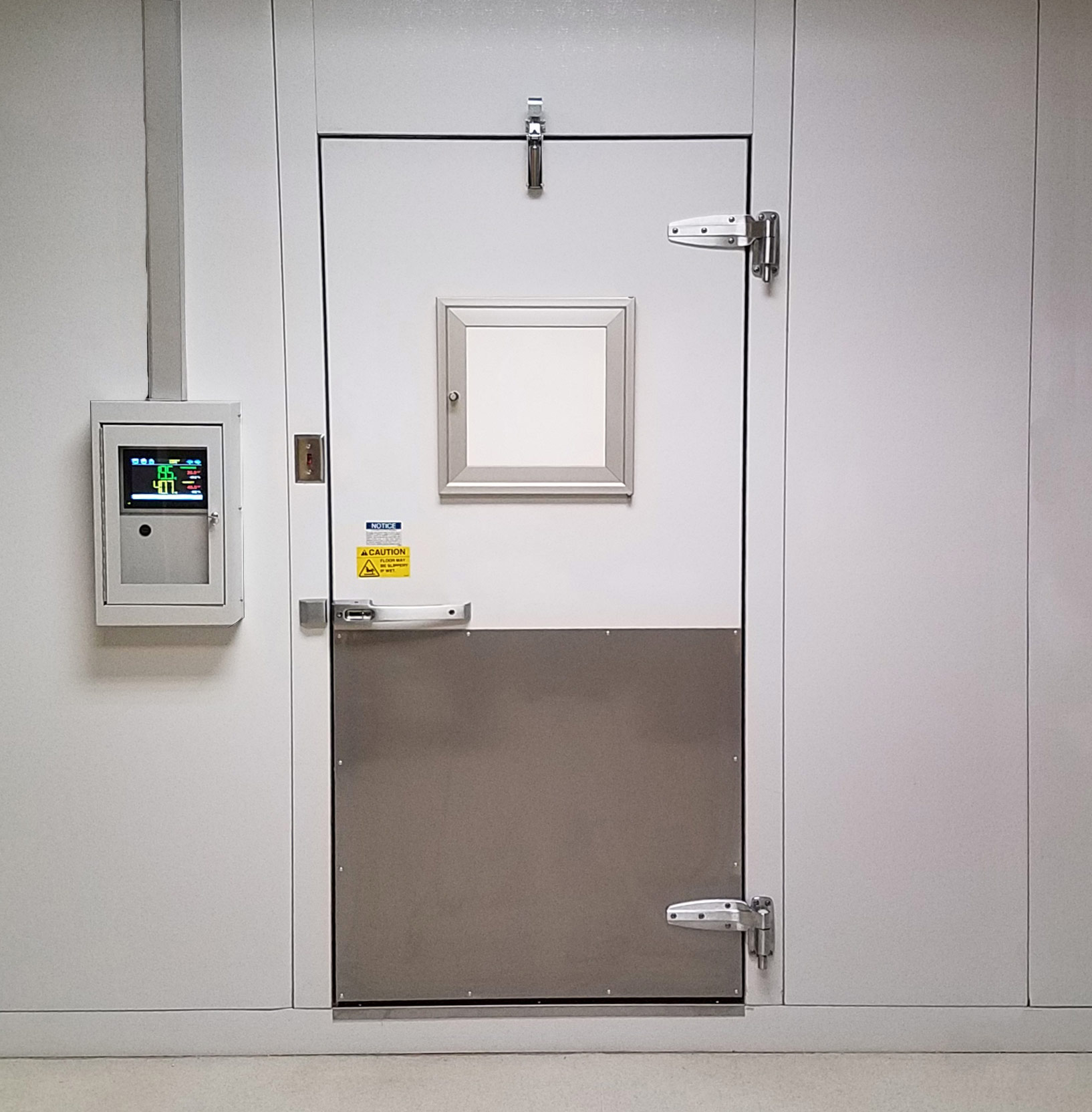 Environmental Rooms
Darwin Chambers Company designs, manufactures, installs, and services custom chambers of all types and sizes, for a wide array of applications in Cleveland.
Insect Rearing Rooms
We have over a decade of highly specialized experience in insect rearing working with researchers to address their needs for studies involving drosophila melanogaster, lepidoptera, coleoptera, mosquitos and other diptera in Cleveland.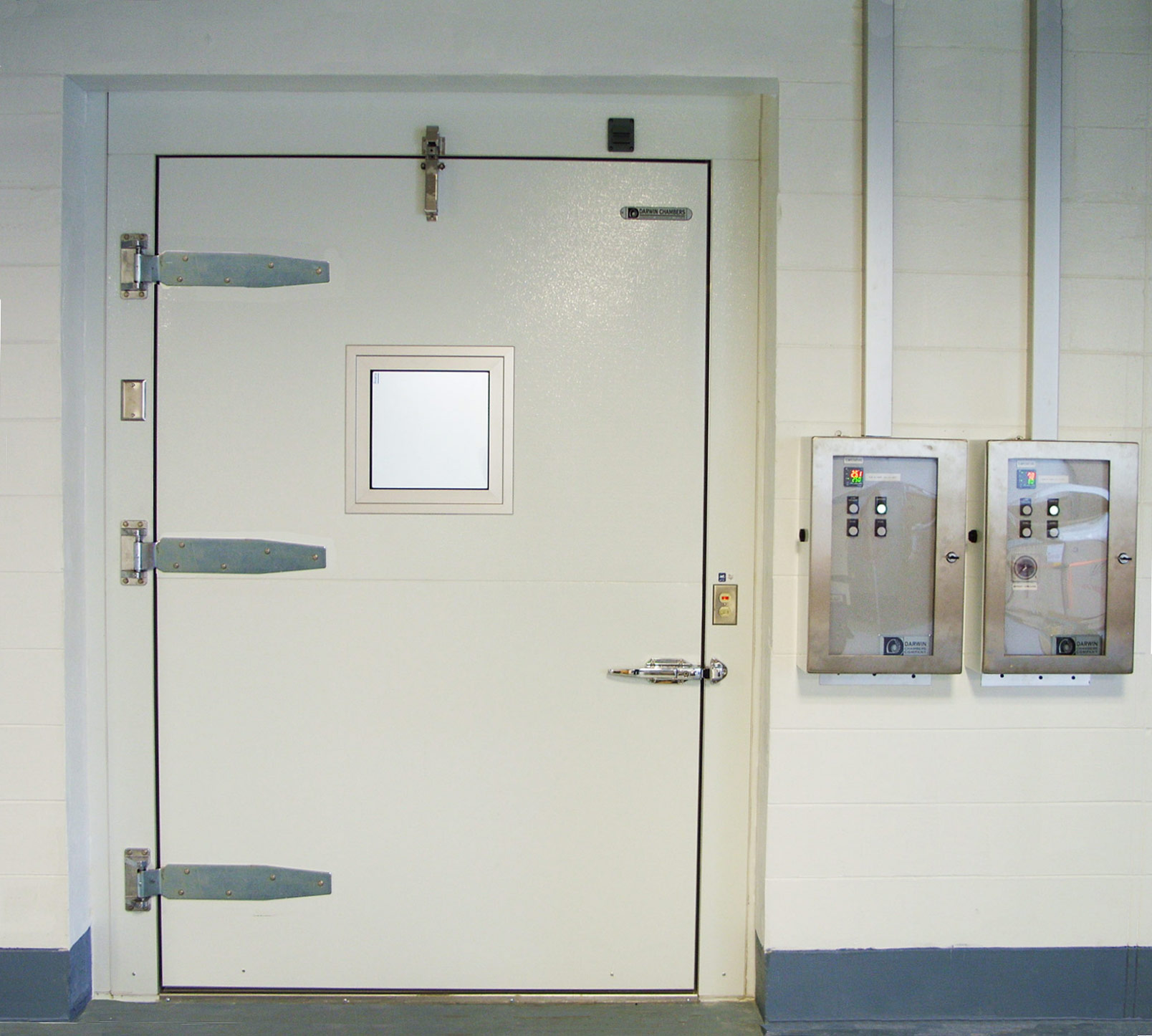 Cold Rooms
Our walk-in cold rooms offer reliable, efficient environmental controls for a variety of applications in Cleveland; including: GMP Storage and Cold Storage for Seed and Agricultural Products, Nutritional Supplements, and more.
Freezers
Darwin Chambers Company Freezer Rooms are designed for maximum reliability, efficiency, and stability in Cleveland.
Incubator/Warm Rooms
Our walk-in incubators offer reliable, efficient environmental controls for a variety of applications in Cleveland.
Plant Growth Rooms
Darwin Chambers Company provides Plant Growth Rooms in Cleveland that are engineered for maximum value, sustainability, and conformance with USDA-APHIS standards, as applicable.
Material/Test Cure
Our walk-in Materials Test and Cure Rooms in Cleveland offer reliable, efficient environmental controls for a variety of applications.
Archival Storage Rooms
Darwin Chambers Company's NFPA, GSA, and NARA Directive 1571-compliant Archival Storage Chambers are engineered to provide maximum value, efficiency and conformance with all applicable standards and codes in Cleveland.
Altitude Test Rooms
Darwin Chambers Company has teamed up with Colorado Altitude Training (CAT), located in Boulder Colorado, to offer a unique chamber for altitude simulation in Cleveland.
Vivarium Rooms
Darwin Chambers Company ALAAC, OLAW, USDA, and NIH-compliant Vivarium Rooms in Cleveland are designed for maximum value, sustainability, and conformance with applicable standards.
Drying Rooms
The rapidly expanding industry of medicinal plant cultivation has led to inquiries regarding controlled environment chambers for processes in this field.
Our products, services, and work are guaranteed by warranties and documentation. Our services, products, and solutions allow modern industries to enjoy a peace of mind that can only be realized with superior products and solutions. Below is a brochure detailing a few of our capabilities and services.