Charleston, SC
Insect Rearing Chambers Charleston, SC
Darwin Chambers designs, manufactures and installs Insect Rearing Chambers in Charleston, SC.

Insect Rearing Chambers Charleston, SC. When studying or working with drosophila (fruit flies), mosquitos, and other insects, you need access to precise and reliable insect rearing chambers in Charleston, SC that provide an environment specifically meant for breeding, rearing, incubating, and observing the insects you are working with. You need a dedicated insect rearing chamber that is designed specifically for insect work and goes beyond simple manipulation and measurement of light, temperature, and humidity provided by a standard environmental chamber.
Insect Rearing Chambers need further enhancements and industry-specific specifications to ensure that the room can properly grow the specimen without being compromised by the specimen or methods used to procure it. Standard Walk-in Chambers and Environmental Chambers often do not meet these requirements due to the problematic conditions that can arise from the rearing of certain specimen. The Charleston, SC insect rearing chambers designed and manufactured by Darwin Chambers are specifically designed and manufactured to protect and enhance the growth of specimen while also adhering to standards required to ensure the maintainability of the room. To inquire about our Insect Rearing Chambers in Charleston, SC, contact our team at 314-534-3111 or online today.
---
Insect Rearing Chambers Charleston, SC
Standard or general incubators or coolers that aren't specifically designed for the rearing of insects or other biological organisms will experience several issues. The acids that are commonly produced by the rearing of insects or the food they eat will quickly corrode a standard refrigeration evaporator. High humidity exacerbates the issue when the acid forms concentrated condensation that will collect on the cooling components. Our competitors rely on cumbersome evaporator units that are more prone to experiencing leaks that can be costly and also require the replacement of expensive components, other than the evaporator itself, due to compromised oil (modern refrigeration oils are very hygroscopic) in the system. For example, if you have ever worked with Drosophila, you recognize that they bring propionic acid to the chamber that can render a new, conventional incubator useless in only 6 months.
That is one obvious cause for concern. However, it is not the only issue. Most incubators are produced for a standard audience and are not created with the unique characteristics of insect rearing in mind, and because of this are unsuited to insect rearing applications. Significant factors are often ignored, including:
Ability to shut down all heat or cold producing equipment in the event of a malfunction.
High-heat decontamination.
Quiet operation.
Easy programming and use.
Overall reliability in a corrosive atmosphere, and many others.
Many of today's incubator manufacturers are still operating on outdated technology, but biological testing almost never tests anything lower than 15 degrees Celsius. Any ability to go below that temperature can actually be a liability to the organisms and subsequent research.
Darwin Chambers' answer for researchers looking for the best insect rearing chamber is a multi-fold solution:
Epoxy coated air handlesa material which acheives long-term resistance against corrosion.
Running the rooms without refrigerant in the room. We have not used straight refrigerant in mild heat load applications in a decade, and for good reason. Our Precision Fluid Temperature Control Unit, or PFTCU, works out very well in insect rearing rooms in Charleston, SC. Low pressures, ease of repair, and reliability are just some of the reasons we love it. Ge more details on our technologies page.
We utilize U.V. sterilized ultrasonic humidification. It is exact. It generates very little heat, which requires a smaller compressor, which leads to lower energy usage. With extremely good temperature uniformity, our insect rearing chambers do not sacrifice quality.
Proprietary Antimicrobial Coated door handles that act to combat bacteria from growing and spreading.
The low profile, 2″ floor maximizes the capacity within the room, improves the insulation performance of the room, and allows minimal ramp requirements to meet A.D.A. requirements.
Optional panel surface finish available in black embossed galvanized steel to mirror nighttime inside the chamber.
Our non-proprietary standard controls are proven and extremely accurate and reliable. Our insect rearing chambers in Charleston, SC come with setpoints and alarms that are easy to operate.  Chambers also come programmed with standard diurnal ramping/soaking/cycling of temperatures.
Insect Rearing Chambers Charleston, SC – Our Models
As the research needs, different types and lifestages of insects' needs, and other factors related to your work with insects differ so greatly, what you need from your Charleston, SC insect rearing chambers will also be different. Darwin Chambers understands that for any important effort in groundbreaking scientific research, product development, and other endeavors that may involve insect rearing, Charleston, SC insect rearing chambers are not a one-size-fits-all solution. You must have a reliable insect rearing chamber that meets the requirements of your facility and the object of your insect work. We have manufactured a variety of insect rearing chambers in Charleston, SC that can be modified and customized to fulfill your exact needs. Learn more about the models we carry for Charleston, SC insect rearing chambers below.
We are proud to be the makers of the very first commercially manufactured large capacity thermoelectric-cooled insect rearing chamber. There are currently thousands in use by researchers around the globe. The models range in size from benchtop to three-door full length. Omitting the reliance on complex refrigeration systems, installation and maintenance require little effort.
We construct our walk-in chambers to the custom dimensions and specifications necessary for use within your facility. We have a list of stadard features that are included in all of our insect rearing chambers of all sizes, but also offer additional features to consider when contemplating our insect rearing rooms for use in Charleston, SC.
Due to the size and nature of large walk-in chambers such as our insect rearing chamber rooms, we design all of our walk-in rooms with some additional features, including:
Accessibility: all of our chambers meet ADA criteria to ensure they are accessible to all
Safety: all of our walk-in chambers are complete with safety considerations such as a glow-in-the-dark emergency personnel alarm with an easy-to-use pull cord
Efficiency: energy use to refrigerate our insect rearing rooms can be a challenge due to the size of the space, but we use a cooling technology called Precision Fluid Temperature Control Unit, or PFTCU, which is less expensive and more efficient than comparable competitor systems
Durability: insect rearing walk-in chambers are a hefty investment. We have applied solutions such as epoxy coating to ensure that the parts are protected against corrosion and last as long as possible
Low-temperature insect rearing chambers reach lower temperatures than our other models and have advanced heat removal abilities. These models are appropriate for use in environments where there is a live heat load or when surrounding ambient conditions are hard to control or extreme. Research that necessitates rapid open door recovery times is best done using a low temp chamber.
Below is an expansive list of the Controlled Environmental Chambers we design, build, and install. If you have further inquiries, we can be reached at 314-534-3111 or by filling out the form on this page.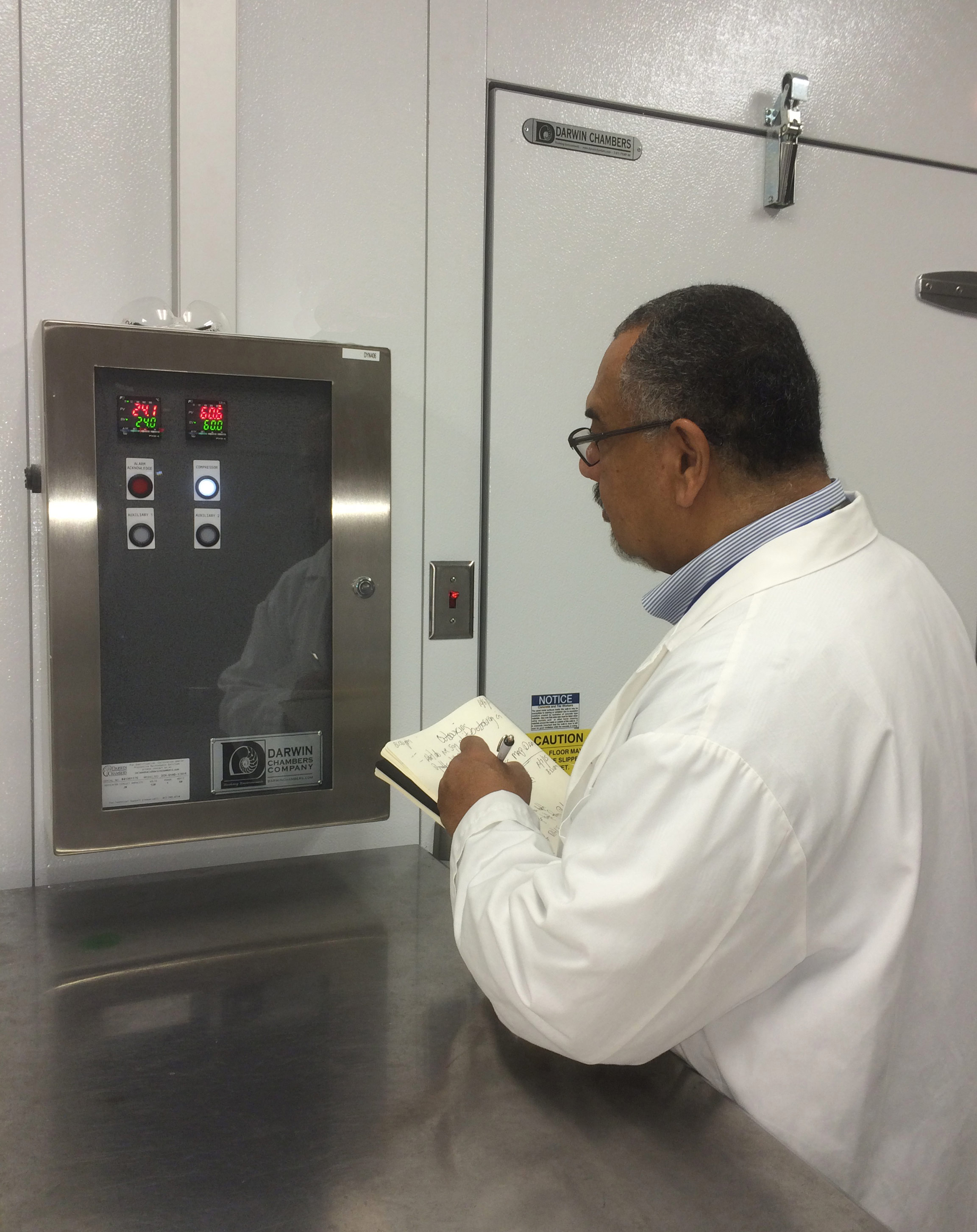 FDA/ICH Stability Rooms
  *View Our Stability Room Pricing Special Our stability chambers offer superior environment control for a variety of applications, and are proven to exceed ICH/FDA stability requirements.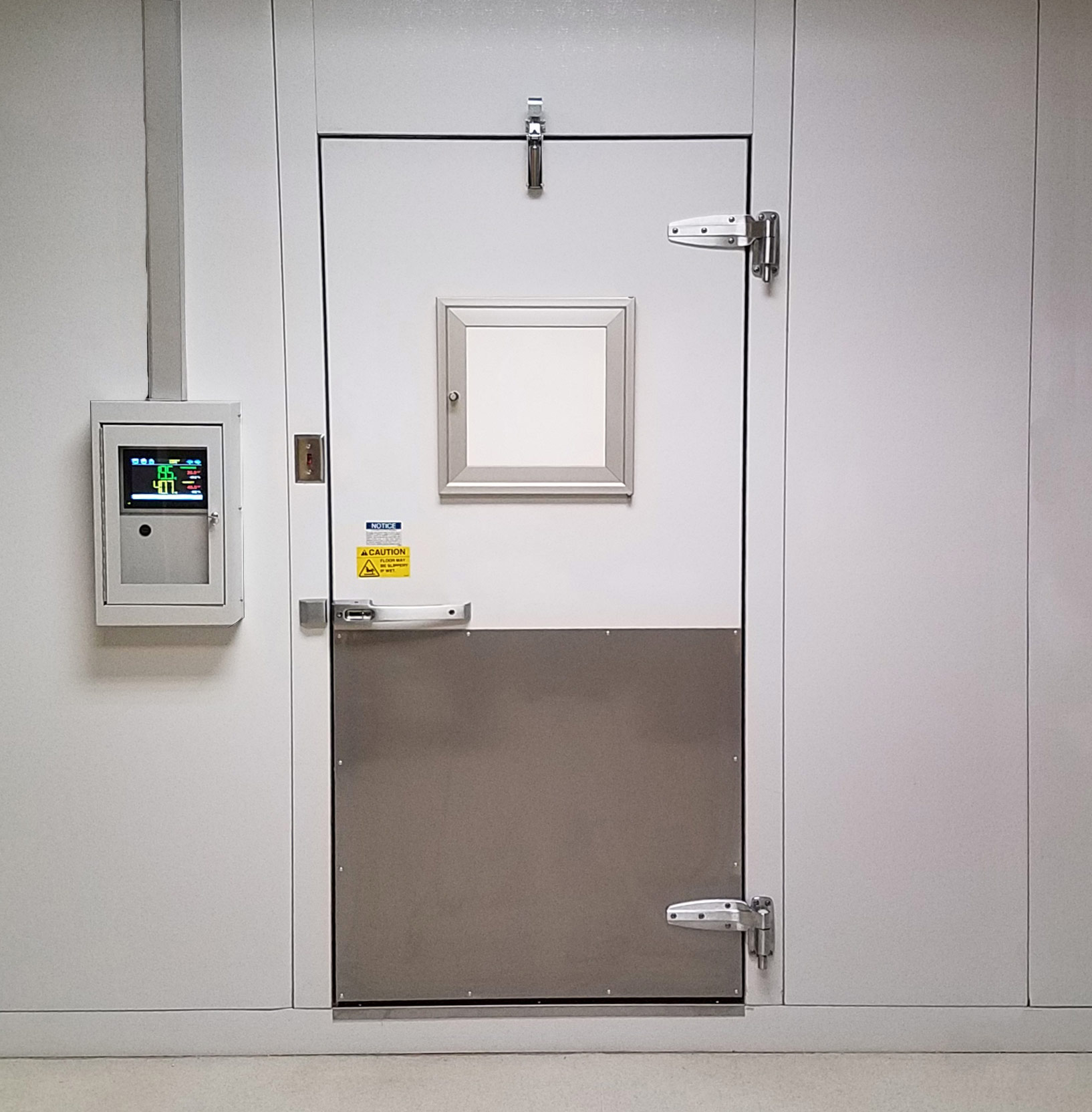 Environmental Rooms
Darwin Chambers Company designs, manufactures, installs, and services custom chambers of all types and sizes, for a wide array of applications in Charleston.
Insect Rearing Rooms
We have over a decade of highly specialized experience in insect rearing working with researchers to address their needs for studies involving drosophila melanogaster, lepidoptera, coleoptera, mosquitos and other diptera in Charleston.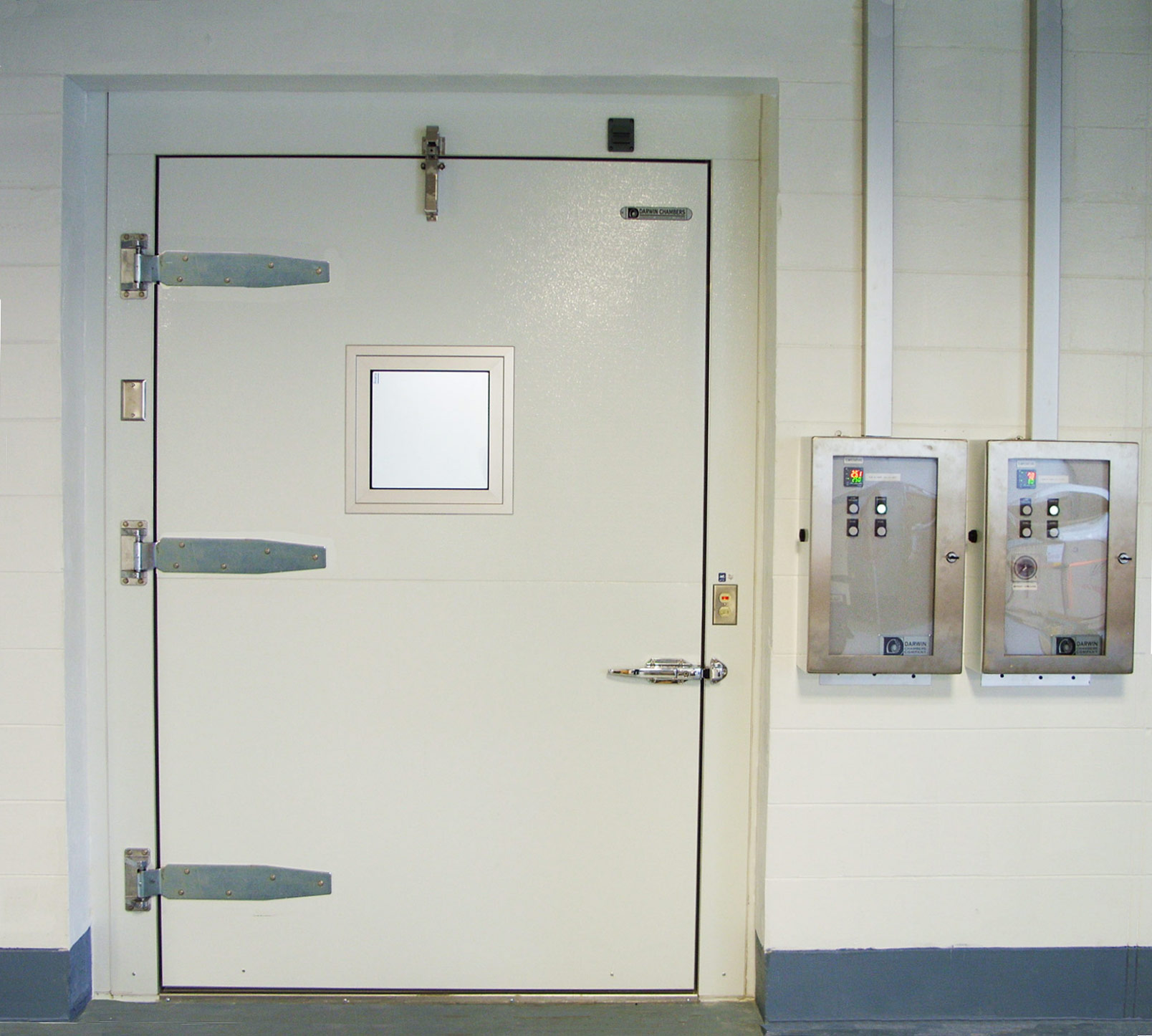 Cold Rooms
Our walk-in cold rooms offer reliable, efficient environmental controls for a variety of applications in Charleston; including: GMP Storage and Cold Storage for Seed and Agricultural Products, Nutritional Supplements, and more.
Freezers
Darwin Chambers Company Freezer Rooms are designed for maximum reliability, efficiency, and stability in Charleston.
Incubator/Warm Rooms
Our walk-in incubators offer reliable, efficient environmental controls for a variety of applications in Charleston.
Plant Growth Rooms
Darwin Chambers Company provides Plant Growth Rooms in Charleston that are engineered for maximum value, sustainability, and conformance with USDA-APHIS standards, as applicable.
Material/Test Cure
Our walk-in Materials Test and Cure Rooms in Charleston offer reliable, efficient environmental controls for a variety of applications.
Archival Storage Rooms
Darwin Chambers Company's NFPA, GSA, and NARA Directive 1571-compliant Archival Storage Chambers are engineered to provide maximum value, efficiency and conformance with all applicable standards and codes in Charleston.
Altitude Test Rooms
Darwin Chambers Company has teamed up with Colorado Altitude Training (CAT), located in Boulder Colorado, to offer a unique chamber for altitude simulation in Charleston.
Vivarium Rooms
Darwin Chambers Company ALAAC, OLAW, USDA, and NIH-compliant Vivarium Rooms in Charleston are designed for maximum value, sustainability, and conformance with applicable standards.
Drying Rooms
The rapidly expanding industry of medicinal plant cultivation has led to inquiries regarding controlled environment chambers for processes in this field.
We also offer additional products and services, including:
Insect Rearing Chambers Charleston, SC – Order Now
When you work with insects, whether studying the effects of a product or rearing insects for a specific use, you know how important it is to have a stable and controllable environment for the insects. Your work requires the best Charleston, SC insect rearing chambers available, and your mission to find them goes no further than Darwin Chambers. We deliver the best state-of-the-art, precision technology and stability you need and expect from your insect rearing chambers in Charleston, SC. Order yours today by speaking with an associate. We provide testing, warrantees, and documentation to ensure our products are in top condition and perform as expected for our clients. Our thorough services and considerations give each one of our customers provide a peace of mind that can only be realized when the best products and engineers are used. Find out which Darwin Chambers insect rearing chamber is right for you in Charleston, SC and begin customizing your today. Call us at 314-534-3111 or contact us online.