Cleveland, OH
Stability Chambers Cleveland, OH – Darwin Chambers
---
Darwin Chambers manufactures custom FDA/ICH Stability Chambers for Cleveland, OH
Darwin Chambers manufactures the state-of-the-art FDA/ICH Stability Chambers that Cleveland Industries rely upon. We build stability chambers to meet the exact needs that our clients designate, which includes reaching and maintaining specific temperatures, humidity levels, or other conditions that are required for your industries needs. If your existing system only requires minor updates, we can also modify the unit to meet your new requirements.
The FDA/ICH stability chambers built by Darwin Chambers are sought by Cleveland businesses because of the high-quality labor our engineers provide, and our engineers only install advanced products and software that can be relied upon under all situations and conditions. Here are several applications that our Stability Chambers have been entrusted with:
Pharmaceutical Shelf-life Testing
Accelerated Stability Studies
Testing and Storage for Cosmetics
Animal Health Products
Nutritional Supplements
General Products
Medical Devices
Packaging Materials
Stability Chambers Cleveland, OH – Manufactured Chambers Cleveland
Quality – Our Factory and Industry trained engineers have a complete understanding of the needs of the modern pharmaceutical industry, and design and manufacture products to meet those exact needs. Quality and reliability are the main focus of our team through every aspect of the build, which includes quotation, installation, and maintenance. Quality is the main standard that Darwin provides.
Speed – Our custom-built chambers can be built in a very short period of time as we keep nearly all the required components on hand. All components required for any build are tested for quality assurance before shipping. No system leaves our premises without first being tested and prepared for optimal installation. We consolidate shipments, where possible, to save on shipping costs, reduce shipping problems, and smooth overall installation logistics. Our builds or retrofits can often be completed in six weeks or less.
Performance – Our Engineers only use the most advanced and trusted technologies in their builds, which allows us to create highly advanced FDA/ICH Stability Chambers. Calculated Electrical Efficiency is important to every build and project, and we only use high-performance materials and products to ensure that your chamber provides the value and performance that your team requires. Our engineers also use multi-point temperature and humidity mapping to surpass the FDA/ICH/GMP guidelines to provide further performance and reliability for any chamber we install/build.
Price – State-of-the-art Technology should not be budget busting, that's why we use the optimal product/service to maximize your build's potential. Our chambers exceed performance specifications while lowering cost projections. We, like many other manufacturers, feel price increases on everything from materials, to fuel, to health care and yet have still succeeded in maintaining truly reasonable pricing. We never stop improving the chambers and services we provide, we are always innovating to provide you with the most reliable products and services. We believe there are many considerations to include in our price view, including: initial installation costs, electrical efficiency, lost "down" chamber time, service costs, and testing results.
---
Features
The FDA/ICH Stability Chambers we provide for Cleveland are State-of-the-Art
Standard Features
4" Polyurethane Insulated Panels, 100% Foamed-In-Place
Embossed White Aluminum Interior Surface Finish
Embossed White Galvanized Steel Exterior Surface Finish
Exceptional Temperature And Humidity Uniformity
Humidity Control At Sensor: ±0.3%
Temperature Control At Sensor / Set-Point: ±0.1° C
High / Low Alarms
Flexible Configurations
Complies With LEED Standards
Energy Efficient Offering-Lowered Maintenance Costs
Pre-tested, Pre-charged Refrigeration Systems
Non-proprietary Controls
UV sterilized ultrasonic humidification
Temperature Range of 20°C to 40°C
25°C/60%, 30°C/60%, 30°C/65%, 40°C/75% capability
Controls with Auto-tuning, Fuzzy Logic
Dry Alarm Contacts and Modbus Communication for Connections to Building Management Systems
Optional Features
Added Dehumidification
Extended Temperature And Humidity Ranges
Stainless Steel / Special Surfaces
Ethernet / Remote Monitoring / Alarming
Corrosive Resistant Equipment
Added Redundancy in Controls and/or Conditioning
Data Logging and/or Chart Recorders
Water-Cooled Or Air-Cooled Condensers
Custom Lighting Systems
High Density Shelving
Unlimited Door / View Window Sizing
Insulated Glass View ports
High Weight Capacity Flooring
Calibration / Validation / Maintenance Services
Touch Screen Control Interface
Electronic Door Lock with Data-Logged Access
Direct Refrigeration
Sizes Available to the Nearest Inch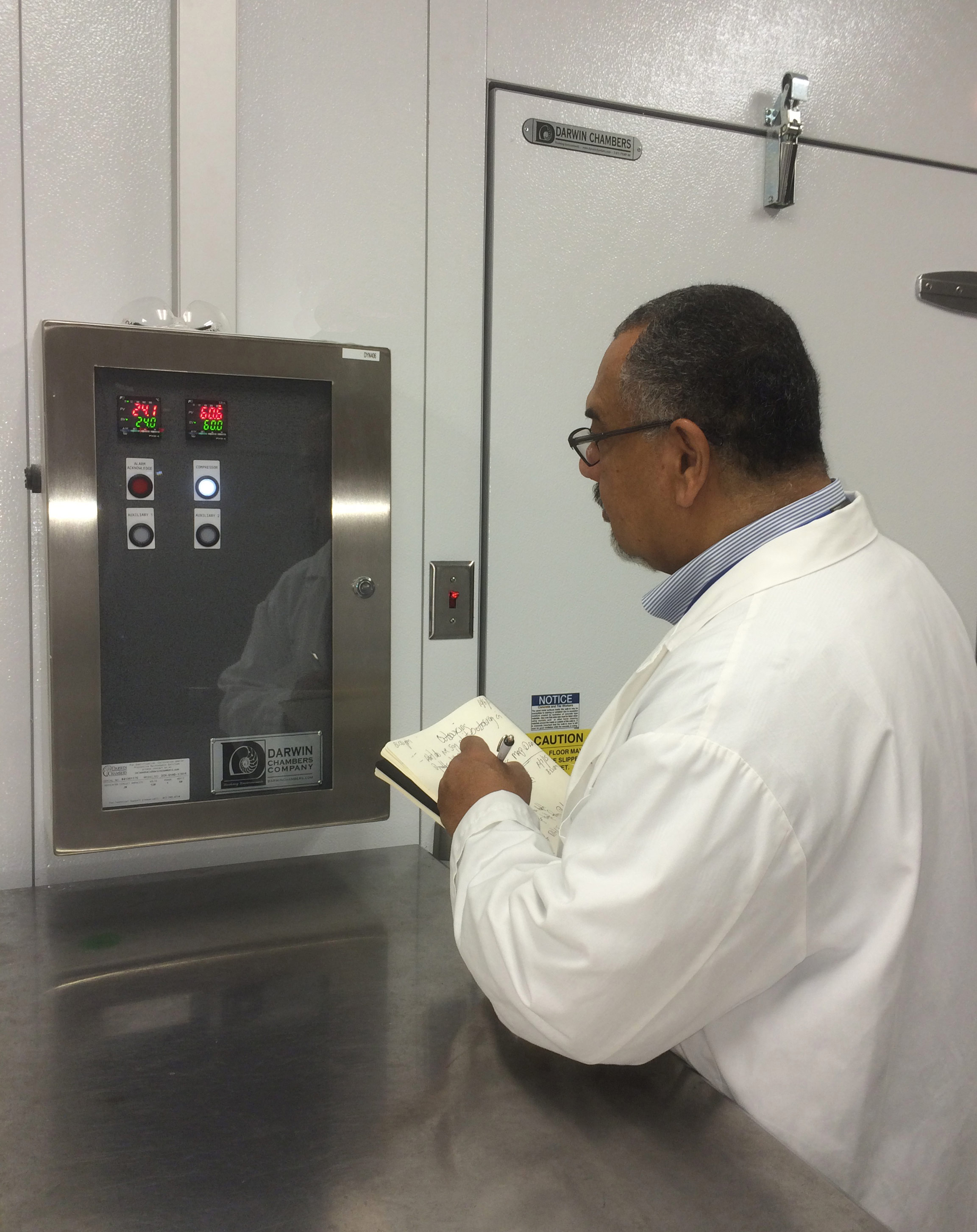 FDA/ICH Stability Rooms
  *View Our Stability Room Pricing Special Our stability chambers offer superior environment control for a variety of applications, and are proven to exceed ICH/FDA stability requirements.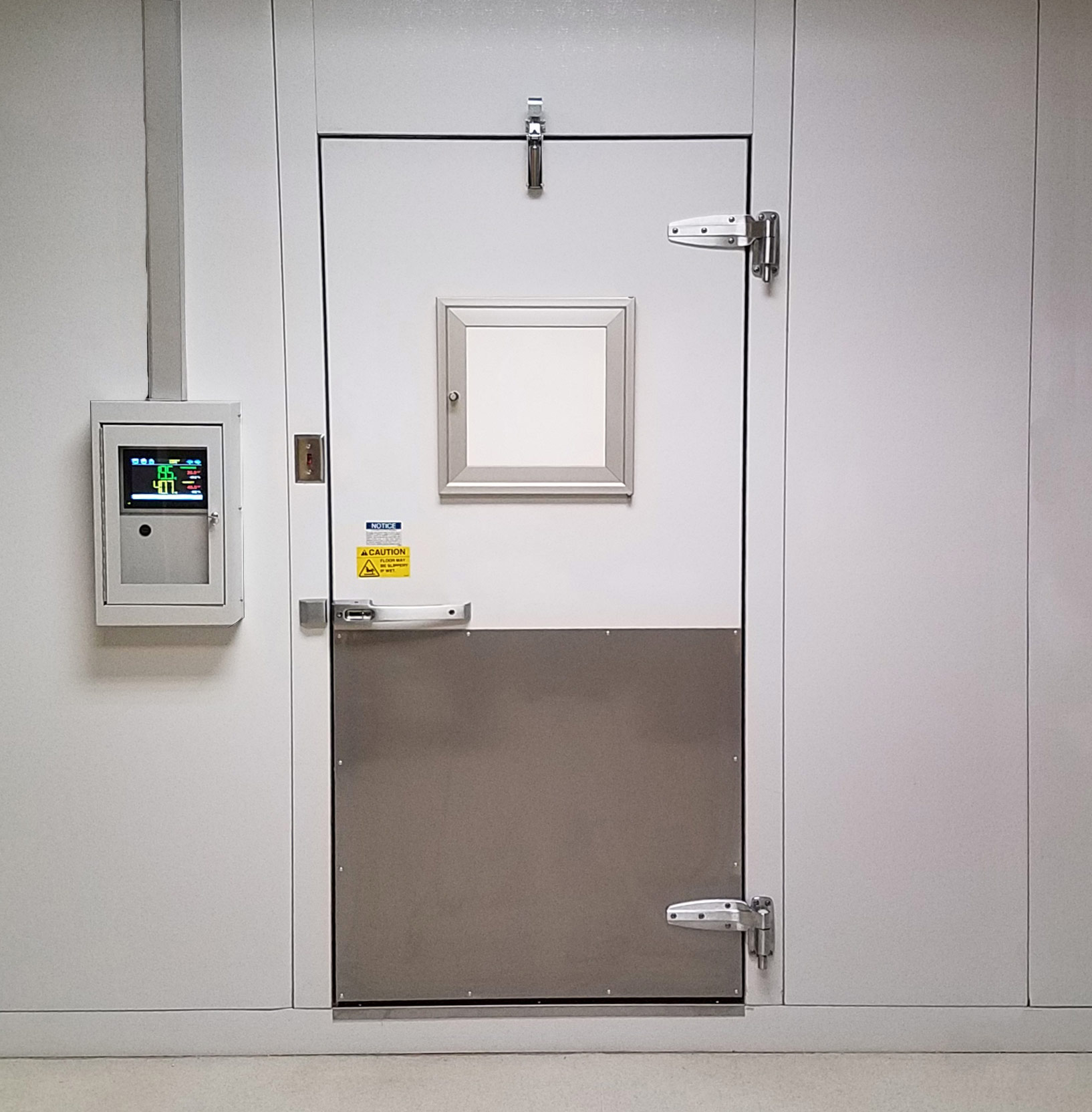 Environmental Rooms
Darwin Chambers Company designs, manufactures, installs, and services custom chambers of all types and sizes, for a wide array of applications in Cleveland.
Insect Rearing Rooms
We have over a decade of highly specialized experience in insect rearing working with researchers to address their needs for studies involving drosophila melanogaster, lepidoptera, coleoptera, mosquitos and other diptera in Cleveland.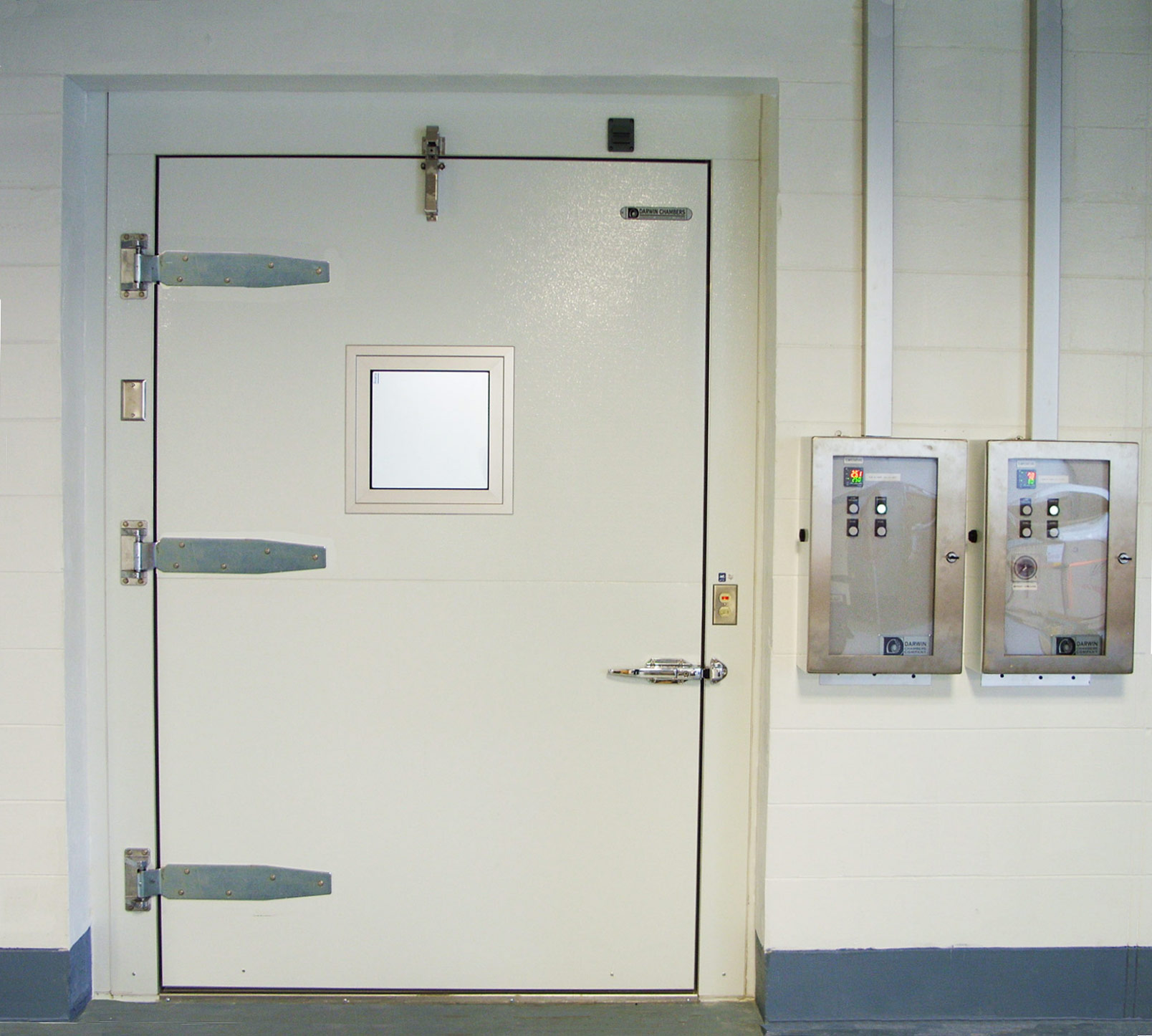 Cold Rooms
Our walk-in cold rooms offer reliable, efficient environmental controls for a variety of applications in Cleveland; including: GMP Storage and Cold Storage for Seed and Agricultural Products, Nutritional Supplements, and more.
Freezers
Darwin Chambers Company Freezer Rooms are designed for maximum reliability, efficiency, and stability in Cleveland.
Incubator/Warm Rooms
Our walk-in incubators offer reliable, efficient environmental controls for a variety of applications in Cleveland.
Plant Growth Rooms
Darwin Chambers Company provides Plant Growth Rooms in Cleveland that are engineered for maximum value, sustainability, and conformance with USDA-APHIS standards, as applicable.
Material/Test Cure
Our walk-in Materials Test and Cure Rooms in Cleveland offer reliable, efficient environmental controls for a variety of applications.
Archival Storage Rooms
Darwin Chambers Company's NFPA, GSA, and NARA Directive 1571-compliant Archival Storage Chambers are engineered to provide maximum value, efficiency and conformance with all applicable standards and codes in Cleveland.
Altitude Test Rooms
Darwin Chambers Company has teamed up with Colorado Altitude Training (CAT), located in Boulder Colorado, to offer a unique chamber for altitude simulation in Cleveland.
Vivarium Rooms
Darwin Chambers Company ALAAC, OLAW, USDA, and NIH-compliant Vivarium Rooms in Cleveland are designed for maximum value, sustainability, and conformance with applicable standards.
Drying Rooms
The rapidly expanding industry of medicinal plant cultivation has led to inquiries regarding controlled environment chambers for processes in this field.
All of our work, products, and services are guaranteed by documentation, warranties, performance and efficiency. Our services, products, and solutions allow modern industries to enjoy a peace of mind that can only be realized with superior products and solutions. Below is a brochure detailing a few of our capabilities and services.